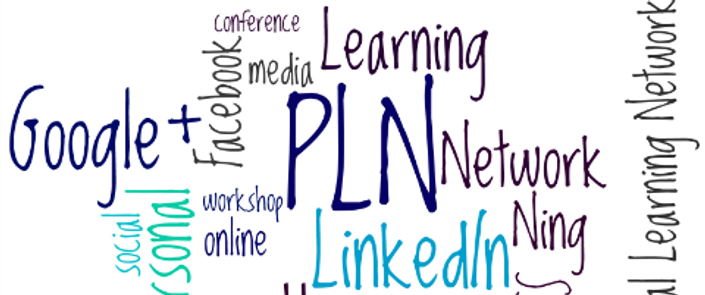 Building Your Personal Learning Network (PLN)
Every teacher needs an active PLN, so learn how to build one now!
An active PLN is essential for teachers today in order to keep up with all the advancements in teaching and learning. Regardless of your field, a robust PLN will help you to grow your teaching and stay on top.
Not long ago, your personal learning network consisted of your colleagues and the people you met at various conferences and workshops. With the ease of communication afforded by the Internet and technology, your network can now include anyone, anywhere.
Discover all that the world has to offer you, and by extension your students.
Contact us at [email protected].
Your Instructor
After teaching middle and high school for 10+ years, James earned a master's degree in educational technology in order to help schools and teachers better integrate technology into their programs. He does training and workshops at both conferences and schools.
Course Curriculum
Introduction
Available in days
days after you enroll
Twitter
Available in days
days after you enroll
Google+
Available in days
days after you enroll
Frequently Asked Questions
When does the course start and finish?
As this is a self-paced course, it starts whenever you are ready, and ends when you are done. There is no time limit. Having said that, we do reserve the right to close the course (though we have no plans to do so).
How long does the course take?
The course can be done in a weekend or over a week or two.
Are there grades? Are there deadlines?
No and no. If you are doing the course with colleagues, or with your school, you may want to set out a timeline so that everyone is working on the same content.
Can I communicate with other people taking the course?
The course has a discussion forum, so you can ask questions of other people, get answers, and answer other people's questions. The instructors will also endeavor to answer questions. If you are taking the course with colleagues, we encourage discussions about the content.
What if I find a link that does not work correctly?
Email us at [email protected] whenever you find a problem - a typo, a broken link, etc. - and we will fix it immediately.
What if my school wants direct interaction with the instructor?
We are happy to make arrangements for an instructor-led course. Email us at [email protected] to set this up.
Can you customize the course for my school?
To do so, we would need to understand how you want it customized and then create a separate course for your school. Please contact us at [email protected] to discuss this.
Why is the course free?
Because the information herein is widely available online. We are simply bringing it together to help you understand the concept and get it all done in one place.
What if I have other questions?